Meet Our Team!
Meet the team members of the Canine Club.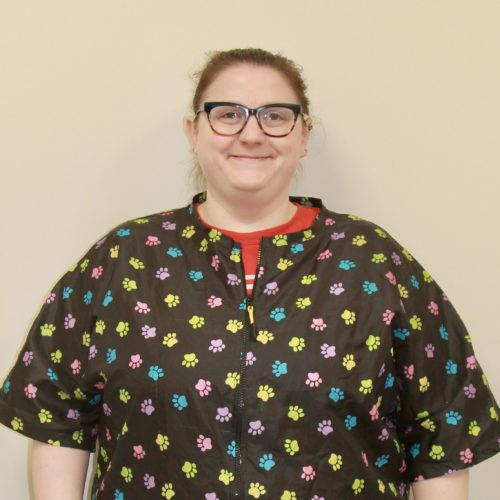 Annie has been working with animals all her life. She started her grooming career in 2005 & joined the Falcon Valley team July 2008. Annie enjoys making pets feel & look better after a fresh bath & haircut. She has a wide range of knowledge of breed specific cuts & she can help keep your pet looking it's best. As the longest member of our team, Annie is essential to keeping things running smoothly. She spends her free time with family & friends, traveling, & spoiling her miniature long haired dachshund, Daisy, dachshund/min pin, Jack Jack, pointer mix, Howard Wolowitz, & dachshund/beagle, Dunkel.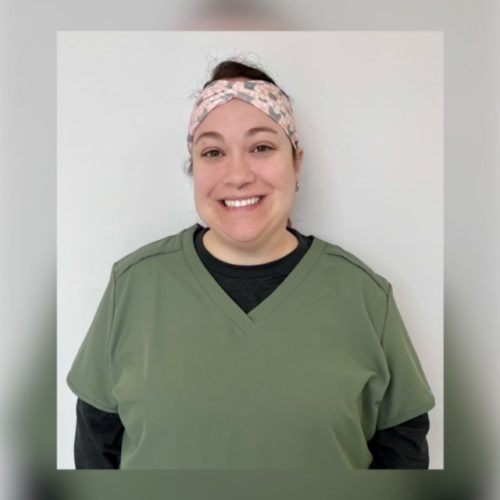 Sarah came on board May 2022, when the Canine Club first opened. She is a French Bulldog lover as she has 5 of her own. She loves all the smooshed face dogs. She also has a love for the Pittie's, she rescued one 7 years ago. She loves learning about all things related to the dogs and cats that come through the door of Canine Club. She will lend a helping hand wherever needed. In her free time she loves to go off-roading with her husband in their Jeeps or spend time with their 4 sons.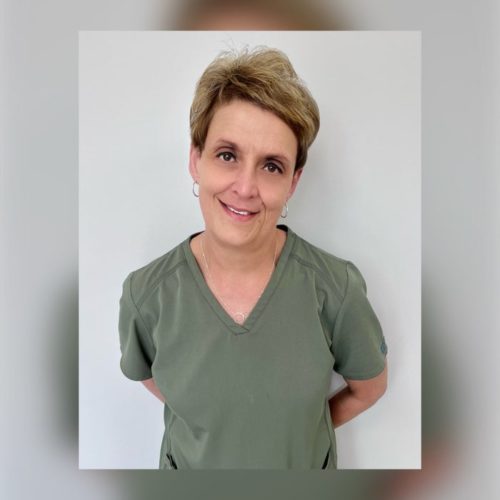 Shari joined the Falcon Valley team as a receptionist for the animal hospital in January 2022, transitioning over to the Canine Club when it opened in May. She has a journalism degree from the University of Kansas and after an extensive career in marketing, decided to switch gears and follow her passion for animals. After co-owning Pet Wants Olathe for almost 5 years, she and her business partner decided to sell the business and Shari decided that she had found her "happy place" in working with animals. She spent time as a professional pet sitter and gained her Fear Free Certification and First Aid training before joining Falcon Valley. An avid sports fan, Shari enjoys watching KU basketball AND football, the KC Chiefs, the KC Royals and Sporting KC, spending time with friends and family and caring for her fur babies, Guinness and Sophie.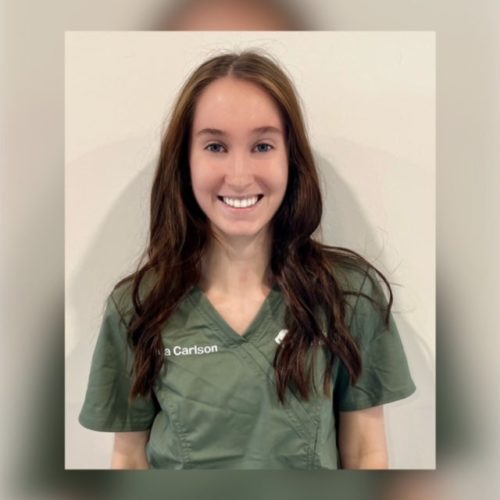 Ava joined the team in August 2021 working as part of the kennel crew for the hospital before she transitioned to Canine Club. Her goal as a Canine Club team member is to help ensure that your pet is in a safe and welcoming environment during their stay. She has a passion for learning and working with animals as she hopes to pursue a career in veterinary medicine. In her free time she likes to take her black lab, Padme, to the dog park and spend time with family and friends.
Marissa joined the team in October 2021. She graduated from Eudora High school in 2022 and is going to JCCC while she works full time on both the hospital side and Canine Club. Her dream job is to become a Vet Tech and keep working with animals of all sizes. She enjoys being outdoors, fishing, and working with all animals. On her free time she spends most of it with her dogs Bandit (5 year old pit bull) and Willow (5 year old long haired Chihuahua) also her family.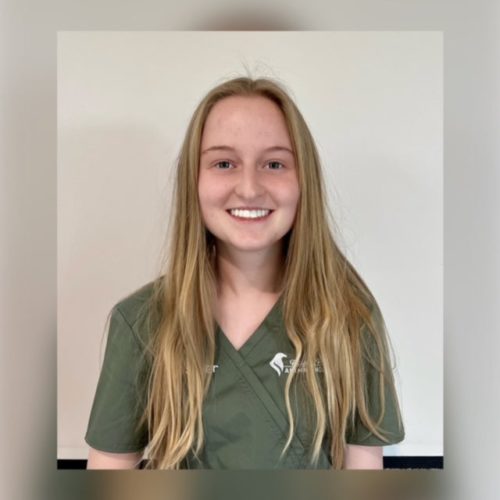 Megan has been with Canine Club since March of 2021. She loves working with animals and when she is not with dogs she enjoys working with horses and competing. Megan graduated from Olathe Northwest High School in 2019 and has since been attending Johnson County Community College. In her spare time, Megan enjoys photography, movies, music, and spending time with her 1 year old cat Ivy and 12 year old Maltese Lexi.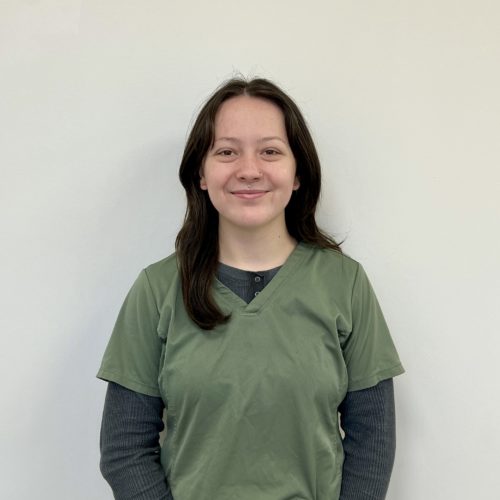 Lily joined the Canine Club team in September 2022, she has worked with animals since she was in high school as her family pet sitter and dog walker! Working with animals has always been her passion and she loves to learn more about them every day at the Canine Club, Lily hopes to one day be able to be a Vet Tech so she can help animals in every way.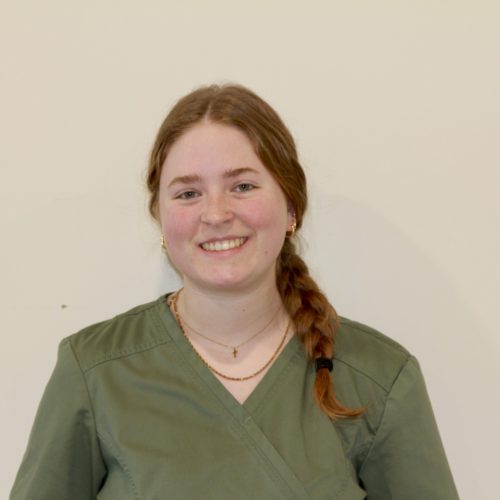 Brooke is a recent high school graduate with a love for animals, especially dogs. She is planning on pursuing a vet tech career in the future.
Lenexa, Kansas Pet Care!
Our team is committed to providing you expert, personalized care for your pet in our clean, safe and comfortable facilities. Canine Club @ Falcon Valley endeavors to build long-lasting relationships with each of our clients and their beloved pets.
Hours
Monday: 7:00am-6:00pm
Tuesday: 7:00am-6:00pm
Wednesday: 7:00am-6:00pm
Thursday: 7:00am-6:00pm
Friday: 7:00am-6:00pm
Saturday: 8:00am-5:00pm
Sunday: 4:00pm-5:00pm (boarding pickup only)
Name